Chairman's Message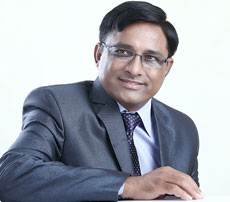 Ramesh Boraste
Dear Farmer friends.
I am very happy to be presenting this information on website of Boraste's ADITI branded products to you. We established Boraste Agro Implements and Allied Industry in 1991 , to manufacture modern and innovative agricultural implements/equipments under the Maharashtra small scale enterprise sector. I am an engineering graduate and the son of a hardworking farmer myself.
The needs of the farming sector have increased exponentially over the past years. It is difficult to find laboures for farming work. Now a day the sector has expanded but simultaneously, there is a shortage in manpower and its availability. A lot of towns and villages in rural areas have to face power cuts as well. Therefore farmers today's have no choice but to turn to machines / industrialization. It is the need of the time to modernize farming practices by industrialization. It was to address this gap that we established Boraste Agro, implements and allied industry. We started off initially by making Trolleys for the reputed Mitsubishi tractors, popularly used here for grape farming/ vinyculture . After that, we proceeded to manufacture TPL sets and Hitch brackets for Mitsubishi Tractors, Trailers for power tillers Screen filters and sand filters for drip irrigation, fertilizer tanks etc. During the decade of 1980-1990, it was a general practice to use 200 liter capacity tanks mounted on tractors to spray chemicals in grape farms in India. It was around the same time when we set up a factory with lots of struggle, persistence and courage. As conditions stabilized for us, we also became familiar with the challenges that farmers faced then. We started to manufacture a series of spraying equipment/ implements such as Blowers and Slurries in a range of different capacities.
Today we are manufacturing the Boraste's ADITI Branded tanks in 200. 300, 400, 500,600, 800 and 1000 liter capacity, from plastic raw material. That are high quality, sturdy, long lasting and easy to use for spraying units, blowers, slurry units weed killing sprayer etc. We have always believed in innovative and progressive research and development, due to which we have been able to design and produce new farming tools, which enable farmers to maximize the productivity of their land. We feel immense satisfaction in providing farmers with a wide variety and different capacities /sizes of equipments such as Milibig Guns, Cultivators, Ploughs, Harrows. It has not been an overnight miracle to produce this series of tools. I would like to humble state that this is the fruit of 26 years (1991 to 2017) of unwavering dedication. It was not easy to come this far and the way was not straight. There were hurdles; there were obstacles at every turn. And even now, the way ahead is not going to be a cakewalk either. We are well aware of this. But we are equally determined to forge ahead with our commitment to innovation and progress.
Our vision is to sell high quality equipment / implements and services to farmers at reasonable prices that give them value for money, so now Our VISION is "Within few years Boraste Agro Implements and Allied Industry is consistently stay ahead in top few proffered manufacturers in India, for manufacturing of Agro Implements/ Equipments/ Machinery & which is also used In Horticultural Farming."
They, who know quality, use Boraste's Aditi Branded Agro Implements & Machinery. It will be our constant endeavor to provide our customers with the widest range of quality goods /equipments /implements/ machinery / tools all under one roof. Our consistent efforts are on that way. As on today for Horticultural Farming & General Agricultural Farming, we are manufacturing 141 varieties in 12 groups of goods /equipments implements /machinery tools, and 23 varieties in 4 groups in non manufacturing section. All these goods /equipments/implements/machinery can connected to Mitsubishi/ Kubota/ Mahindra Yuraj/ Ferguson Orchards/ Swaraj Orchard/ Bajaj Aux Orchard/Sonalika/HMT/ Captain/ Power Tiller. These all goods/ equipments/ implements/machinery/ tools useful in Grapes gardens/ Pomegranates/ Sweet lemon/ Orange/ Mango gardens & also useful for Sugar Cane, Cotton, Bananas, Brinjal, Tomato, Soybean, Capsicum, Flower & Gobi farming.
At this point in our life journey, we must acknowledge some people, whose blessings and guidance have contributed immeasurably to our growth as a company and organization. I would like to thank our esteemed Guru. Shri Annasaheb More (Shri. Swami Samarth, Dindori Durbar, Dist. Nashik) and respected Shri Ajit Telang Guruji (Devrukh, Dist. Ratnagiri), without their blessings and motivation my address is incomplete. I would also like to express my gratitude to my family, friends, employees, banks, colleagues and associates whose support was instrumental in our success. Farmers who are competing on the global front need to be equipped with quality infrastructure. It has been our ongoing effort to enable our customers to work efficiently through our series of tools. Boraste's ADITI branded goods/implements/equipments/machinery have always met our customers' expectations and it is our assurance and hope that they will continue to do so in the future as well.
|| Shri Swami Samaratha ||
Your Farmer Friend ,
- Ramesh Boraste